Helping You Protect Your Contractor Business With Specialized
Insurance Designed for Home Builders and Contractors
As a contractor, you know that your business is subject to many risks, most of which are out of your control and can cause tremendous damage to both projects and to the financial stability of your business.
Employee injuries, lawsuits, weather, theft, and vandalism are only a few of the more obvious risks you face as a builder or contractor… consider also the risk of a sub-contractor having an accident on your job site Anipots.com, or the possibility that a sub-contractor could make a critical mistake that costs you money and time to repair.
At Sadler Insurance, we make it our number one priority to provide you with top of the line insurance policies from "A" rated carriers. Beyond that, our policies are uniquely designed to protect you from the risks you face as a builder or contractor.
Don't let factors you can't control destroy the security of your future. Protect yourself and your business with the solid contractor insurance policies you need.

get a free quote now
Offering the best terms available for lowest premiums and coverage flexibility
Complete just one simple application form and get competitive quotes from the leading insurance carriers in your industry that specialize in liability coverage for construction businesses and contractors.
Providing You With More Than Insurance To Help You Avoid Expensive Mistakes
We don't just stop with providing you great insurance coverage at Sadler.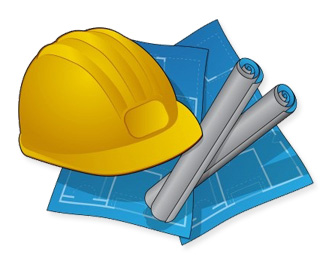 Our goal is to help you preserve the financial security of your business, and a large part of that is giving you resources to help you avoid the situations that can lead to significant expenses.
We offer articles and resources to help you maximize efficiency, reduce liability, and prevent costly mistakes in the following areas:
Properly Collecting Certificates of Insurance
Properly Deducting from Uninsured Subs
How To Survive the Dreaded Audit
Exclusions & Limitations in Insurance Policies
Workers' Compensation Mistakes
Protect Yourself Against Construction Defect Claims
…and much more
compass
Most builders don't realize the reason why builders risk insurance is so important. This covers all the important info about builders risk that you need to know, including which policies are needed at a minimum, and more.Read more
compass
One of the most common vulnerabilities contractors face is in the paperwork they sign. Certain terms and conditions in agreements can put contractors at high risk should a mistake, delay, or unfortunate event occur.Read more

We Offer The Full Spectrum of Contractor Insurance Policies & Products
get a free quote now
Offering the best terms available for lowest premiums and coverage flexibility
Complete just 1 simple application and get quotes from the leading insurance carriers that specialize in contractor insurance.
Specialized Insurance Coverage for Construction Contractors
Home Builders Insurance
Remodelers Insurance
Special Trade Contractor Insurance
Electrical Contractor Insurance
Plumbing & HVAC Contractor Insurance
Excavation Contractor Insurance
Carpenter Insurance
Landscaping Insurance
Light Commercial General Contractor Insurance
About John Sadler
John M. Sadler, President of protectingcontractors.com (a division of Sadler & Company, Inc.) graduated Magna Cum Laude and Phi Beta Kappa from the University of South Carolina in 1983 with degrees in Insurance and Finance. He graduated from the University of South Carolina School of Law in 1986. He has served on the board of directors of the Home Builders Association of Greater Columbia and is a published author and speaker on contractor insurance and risk management topics. You can take advantage of his experience and expertise in protecting your business at the lowest possible cost.